What we do
STANDING TOGETHER FOR A BETTER WORLD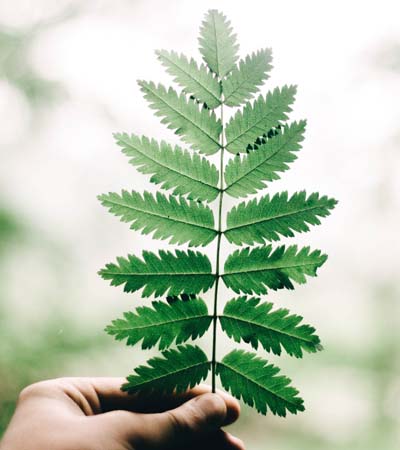 About Society
Father of Nation Mahatma Gandhi's concept of rural development meant self-reliance, and least dependence on outsiders. India is an agrarian country and about 65% of our population lives in rural areas. But unfortunately, most of us do not have any idea about the extent of poverty and the real conditions of rural India.
With the purpose of serving the agricultural fraternity and farming community the Society for Advancement in Agriculture, Horticulture and Allied Sectors (SAAHAS) was founded in 2020 (under Society Registration Act, 1860). Among multifarious ways of serving farming community we are involved in training of the farmers by organising technology dissemination programmes in villages, guiding them to adopt good agricultural practices involving planned crop management. It helps in reducing farm base losses and motivating them to become farmer level entrepreneur rather than a simple producer. It involves initiating skill based knowledge to the student of agriculture, horticulture and allied sectors to encourage them to serve the farmers in the best possible ways.
SAAHAS calls us to look into the genuine problems of farmers and address those issues for their betterment in the arena of Agriculture, horticulture and allied sectors. Besides agriculture, horticultural crop production has been given a major focus by Govt. of India in future crop diversification, improving livelihood through doubling farmers' income, economic opportunities through export and job opportunities. While good beginning is made, much is to be achieved in different areas in agro-horticulture sector.
Apart from that, SAAHAS helps developing the culture to involve more number of women in farming, processing of crops and value addition thereof for higher returns in terms of total income. SAAHAS eagerly involves with the farmers and agriculture entrepreneur to motivate them for introducing hi-tech farming, which includes growing of high value horticultural crops in hydroponics, aeroponics, polyhouse, net house and greenhouse. The society has geared up its activities to take up the challenges of biotic and abiotic stresses, emerging needs of quality seeds and planting material and reducing cost of production.
There are several government and non-government organisations intended of farmer's welfare; still there is dire need for more involvement and attachment with the farmers. Our society's noble initiative can ensure diminishing of the persistent gap between agro-technocrats, scientists with the needy farmers. We not only ensure that the farmers choose right variety of right crop, better nutrient management through diagnosis recommended system and pest diagnosis but we also help them to sale their produce at premium rates. There is a major issue of chemical residues in food, soil and ecology which is also a big concern of the century. The Society also aims to motivate the farmers either for minimal use of chemical inputs or total adoption of organic farming. Consultancy, training, awareness programs, national and international seminars and symposia and technical services are the prime activities of the SAAHAS.
Society for advancement in Agriculture, Horticulture and Allied Sectors publishes peer reviewed scientific journal, 'Journal of Applied Agriculture and Life Sciences (JAALS)', biannually since January 2020 focusing on articles, research papers and short communications of both basic and applied aspect of original research in all branches of Agriculture, horticulture and other allied sciences. To apprise the scientists and all those who are working in the field of Agriculture, horticulture and allied sectors about recent scientific advancement is the aim of the Journal.